Hey, I finally went through this rite of passage — I held my first science slam talk!
I talked to researchers in quantum physics, at an event organized by the Munich Center for Quantum Science and Technology, on 8 July 2019 at Microsoft Germany. But don't let that fool you! I didn't talk about quantum physics, I talked about how public policies are created and how important it is for experts in the field of quantum science and technology to speak up and have their voices heard.
While I've been studying political science and learning about technology regulation, I realized that very, very, miserably few public policies and regulations have been designed for new, second-generation quantum technologies. I think we should change that ASAP, and I also think that's something we can do, given enough oomph.
I think it's fair to say I'm not a natural comedian, but this was an interesting experience. ... And I became the "you did that science slam!" person. 😁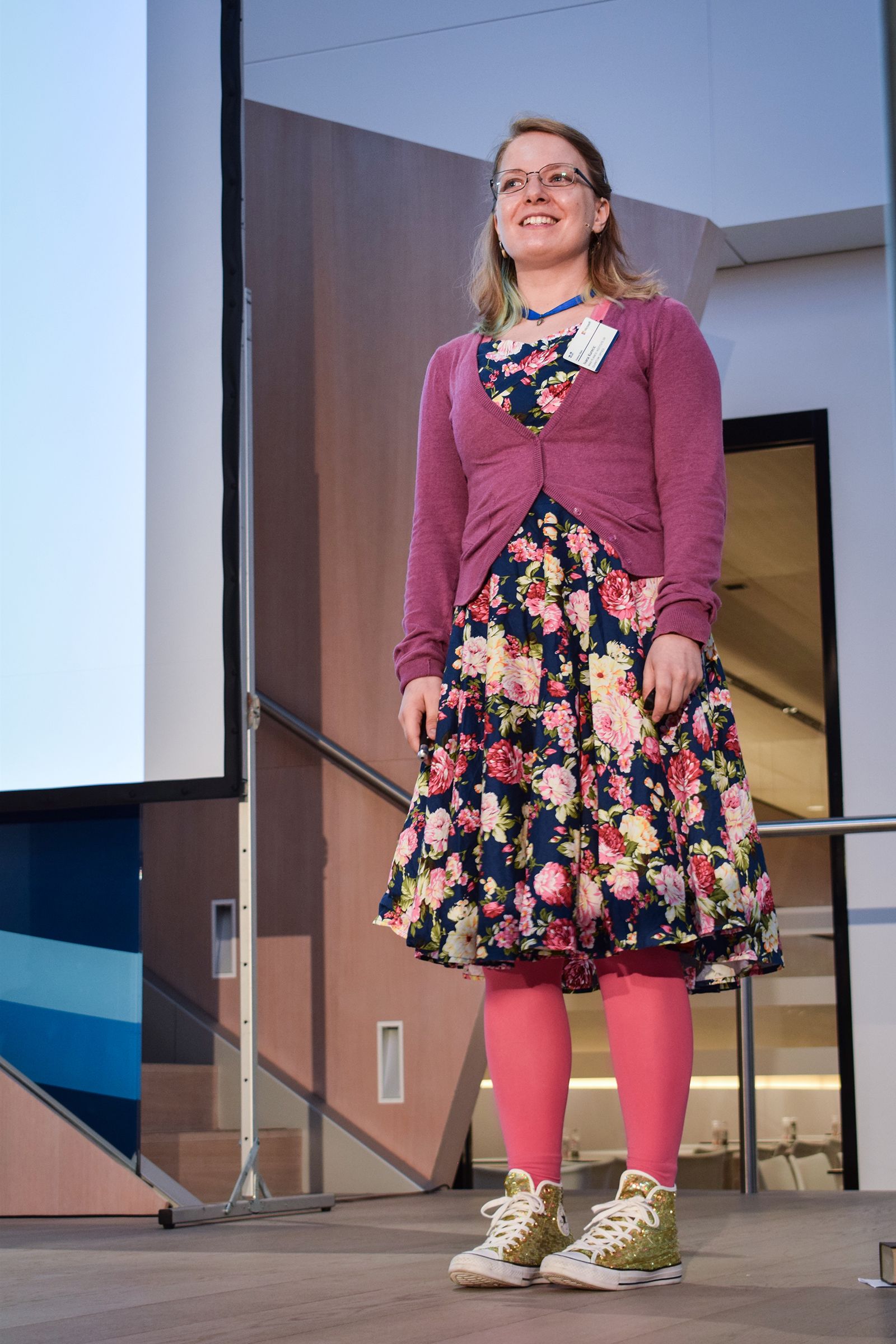 You can find details on this event and the information on my fellow 'slammers' here.